We believe we have a fundamental responsibility to guide our clients.
WELCOME TO OPTAS INDUSTRY
Optas Industry Limited is a global investment company, operating from Malta, with a unique investment strategy and refreshing approach towards its investors base and portfolio companies, based on long years of experience of its managers, working in diverse markets with a focus on financial, funds of funds, real estate, industrial, renewable energy and natural resources transactions.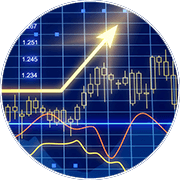 Our goal is to get you consistently better returns than our peers through better risk management and lower fees.
Significantly better returns
Fewer risks
Competitive fees
Professionals insights
Experts help
Experienced staff
Customized strategies
Sustainable investing
When it comes to finances, transparency gets the top priority. We will make sure that you always know what we are doing with your money. It's your money and your plan.
Ethical practice
Convenient exit points
Low minimum balance requirements
Comprehensive information rights
We have a team of experts who keeps a close eye on the market trends, allowing us to discover future investment trends and responsibly invest your money.
Financial researchers
Market trends experts
Updated and experienced
Responsible investing
Optas Industry Is An
Investment Holding Company.
At Optas Industry, we advise, manage, trade, and invest your funds responsibly. We suggest personalized investment portfolios, and we act in our clients' best interest.
Our clients are our number one priority and we are dedicated to provide them with exceptional ideas to maximize their returns on their investments. We welcome institutional to small investors and provide them with an adjusted investment plan suited their vision. Our team is comprised of experts who bring years of extensive experience within the business and finance arena.
If You Take Interest In Any Of Our Products, Please Contact Us Today.